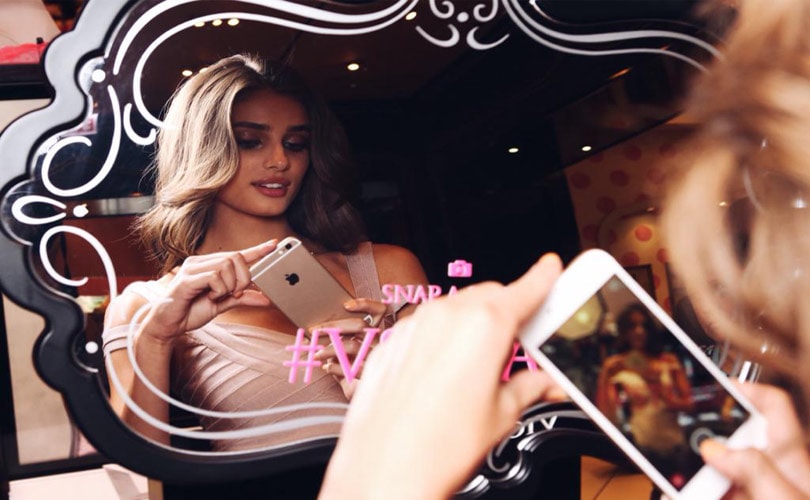 London – Lingerie giant Use this code: Victoria's Secret has launched a new campaign which brings together two of their target audience main interests: selfies and discounts through a channel they are well versed in: social media.
The new marketing campaign, developed to help promote Victoria's Secret new fragrance line named 'Tease,' invites customers to take a selfie in front of an in-store display featuring a mirror with the hashtag #VSTEASE, share it on Instagram with the hashtag #VSGIFT and present the image to a sales associate in exchange for a free gift. The global campaign, which was officially launched in Victoria's Secret stores across the globe last week was devised to help drive traffic to its stores, whilst encouraging user-generated content.
On Instagram alone the hashtag #VSTEASE counts 8,246 posts at the point of publication, with one post that was regrammed by Victoria's Secret official account receiving over 225,000 likes.
Source: fashionunited.com